WALLY BECOMES PART OF THE FERRETTI GROUP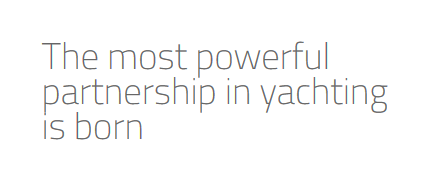 Duesseldorf – During the press conference held in the opening day of Boot, Ferretti Group announced the exclusive license agreement of the Wally brand, further enriching its range, which thus becomes the widest and most innovative of the Italian nautical industry. The agreement represents a fundamental step in the brand acquisition process and allows the Group to work immediately on the further development of the brand.
Wally founder Luca Bassani will continue his activity of design and development of the Wally projects, including the sailing yachts, that will maintain the hallmarks and style that set the brand apart. The Ferretti Group together with Bassani's proactive presence, will give continuity to the Wally DNA.
In the four-year period 2019-2022 Ferretti Group will invest over 84 million euros - 70 million euros in the first two years - in the development of the brand and in the design and construction of new product ranges. The new Wally models will be built at the Ferretti Group shipyards, in particular the Super Yacht Yard in Ancona will be the reference plant for Wally's largest yachts.
With this new strategic alliance, the Monegasque brand will continue its role of yachting innovator: stay tuned!