Sailing is for everyone who loves the sea and challenges, everyone who has dreams and wants to feel the freedom of the vastness of the sea. For people who want to replace the daily life status quo with the opportunity to enjoy everything that the sea has to offer – from leisure sunny days to the desire to rule the sea, and live out every adrenaline-filled second on board.
We offer you, a somewhat less well-known, but very exciting and interesting side of the ways people travel, relax, concentrate, devote time to their close ones and family, and have fun.
We unveil to you a different look at the places you have already visited, and the ones you have not managed to go to yet, because there are wonderful places out there, that can only be accessed by water.
Why miss the opportunity to see these places? Why not do that in an elegant, tranquil, cozy setting, cuddled in the comfort and warmth of the sea expanse and the infinite horizon?
Chartering is a complex process consisting of separate elements. We hope you will find the information you need on this site, contact us and we will be happy to organize an unforgettable sailing trip for you.
You get the process starting by choosing a destination and the period you can devote to sailing. Then you select the type and size of the yacht, her volume, the season of sailing; define the purpose you are renting the boat for, etc.
All these factors determine the prices of charters, but above all, it's the individual needs and expectations of everyone wishing to sail that matter most.
The determining difference between yachts is their type. They can be divided into motor and sailing yachts. Depending on their type, the main price difference comes from fuel consumption – if you rent a motor yacht, it will use much more fuel than a sailing boat, but reaching one point from another with it, will be significantly faster too.
To meet the expectations and needs of our clients, we have provided various offers and options to sail – from our sea taxi you could sail from Sveti Vlas to Nesebar with, to the private charter on a luxury motor or sailing yacht, with the route set by you.
A highly professional skipper and crew with extensive experience and desire will take care for you, to provide complete safety and comfort during sailing. They will take care of any inconveniences (bureaucratic formalities in different ports, weather monitoring, underwater shoals, etc.). The crew take into consideration the options for mooring, help you in setting interesting routes along your chosen destination, and their only goal is your safety and ease during the entire voyage, regardless of its duration.
wishes you fair winds!!!
Research catamarans for rent
HAITHABU is a catamaran used for research activities. The boat takes part in all kinds of missions of exploration and preservation of biodiversity, biological and biochemical research, water exploration, marine flora and fauna surveys, sea bottom mapping, various studies, marine and underwater archeology, oil spill location missions, rescue and search operations for people and vessels, etc.
The sea taxi is a pleasant, easy and convenient way to transport people by sea from Nessebar to St. Vlas and back.
SCHEDULE AND TIMETABLE
The boats leave every hour from the port of the Old town in Nessebar and the one in Sveti Vlas – Marina Dinevi.
Sveti Vlas - Nessebar
From 9 AM to 6 PM
Nessebar – Sveti Vlas
From 10 AM to 7 PM.
Prices
One-way tickets cost BGN 15 for adults and BGN 10 for children. You can buy tickets on board from the captain.
! Important information !
Boats do not sail in adverse weather conditions (stormy wind and sea, rain)!
Our team organizes daily, weekly or longer charters. Birthdays, family celebrations, bachelor and maiden parties, marriage proposals, sailing lessons, sailing regattas, motor boat steering lessons, sports or recreational team buildings, fishing and diving, cruising and picnics, photo sessions, videos and movies, themed parties and other events by individual projects that meet your expectations.
To accomplish all of this, we have selected with utmost care, the safest sailing and motor vessels, that can give you the feeling of freedom and fusion with the sea.
At "Venid Yacht", we pay attention to every single detail until it gets perfect. It is precisely that, as well as our existing clients' satisfaction that gives us the confidence that we are good professionals and we deserve your trust.
Many people believe, that hiring a yacht is an expensive pleasure, but the answer to this question is not simple since charter prices depend on a number of factors and, above all, on the individual needs and expectations of everyone who wants to sail.
The price of a charter depends on the type of the yacht, her size, the duration of the charter, the season you are going to sail, the purposes you're hiring the boat for, etc.
The idea, that yacht charters are for rich- people only, is wrong. We offer you various and affordable options of renting yachts and boats.
You can benefit from small-ship and boat day trips at the amount of BGN 15. Organized daily excursions are also available for groups of 30-50 people, including food and drinks, which cost from BGN 60 to BGN 80.
A private day charter on a 15-meter luxury sailing yacht, which can accommodate up to 12 persons, would cost BGN 100 per person/day. This sum includes the rent, a skipper and fuel expense.
One of the greatest privileges, when sailing, is that you can wake up every morning in a different place, without depriving yourself of the comfort and coziness of your own home, because your floating villa moves while you are resting or sharing wonderful moments with family and friends, (there is no annoying waiting at airports, and customs procedures are extremely simplified).
Upon booking a charter, you pay 30% of its price.
Day charter start - 10 AM;
Day charter end – 6 PM
Half-day charter -10 AM – 2 PM or 2 PM – 6 PM
We offer: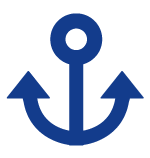 Rent of vessels on the territory of our country – we sail along the Bulgarian coastline.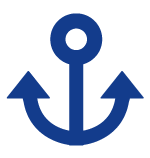 Renting vessels from Bulgaria, sailing to neighboring countries in the Black Sea and along the shores and islands of the Mediterranean Sea.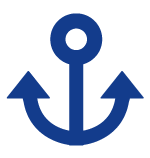 Rent a yacht in a destination chosen by you all over the world.
Expenses such as food, beverages, insurance, port charges, etc. are not included in charter prices and are subject to additional agreement.
Catering – Food and beverages are pre-determined by the client. We work with the best Mediterranean, Russian and Bulgarian restaurants.
Extra crew – we offer options for skippers, chefs, stewards, etc. If you are interested, please contact us.
All you have to do is share your preferences. We will take care of everything else!!!